How to Check Your Car Battery near Novi, MI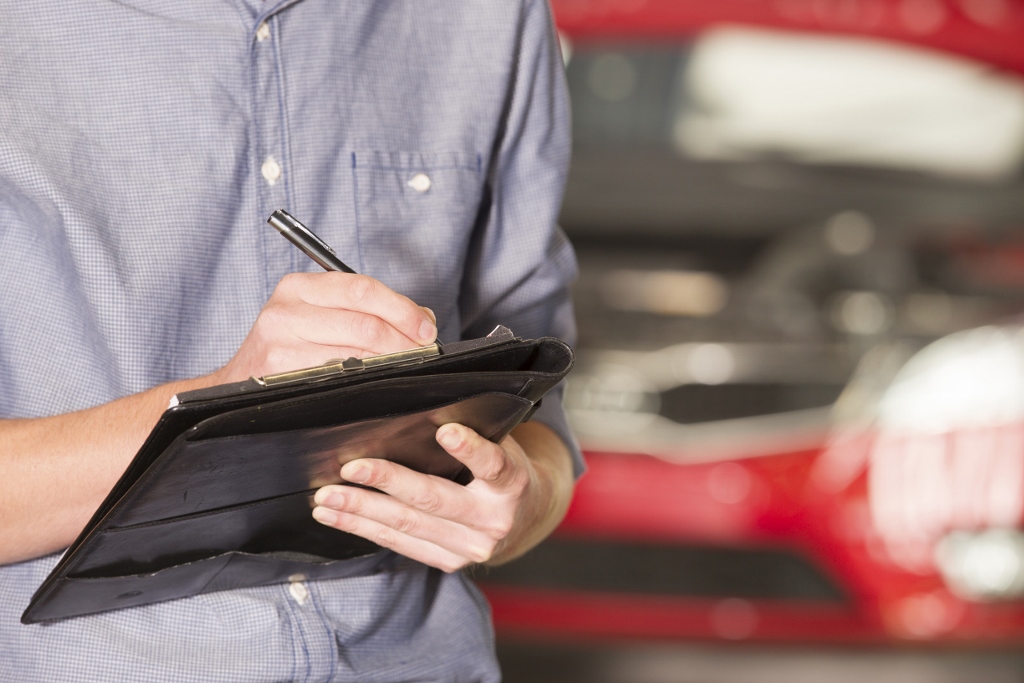 It's often that when you don't see a problem, you may not realize it's there. Unfortunately, neglecting the needs of your vehicle could lead to larger problems which result in costly repairs. That's why we at Acura of Troy want to give you some pointers on how to check the battery of your car.
Warning Signs
Even if you've never taken a look at your battery before, your vehicle may be showing some signs without you realizing it. One indicator that gives it away is how your car starts. If it takes a bit longer than usual to get going, or if you've noticed that your headlights aren't as bright as they used to be, a dying battery may be the reason. If you pop the hood and notice the car battery looks swollen, that is a likely sign that your car is definitely overdue for a replacement.
Our Services
If you do not have the time or the means to check the battery yourself, that's perfectly fine! Acura of Troy has a team of skilled technicians that are familiar with the ins and outs of vehicles. If you have any questions, you can Ask a Tech from the comfort of your own home. While you browse our site, you can find a handful of money-saving coupons on other parts and services we offer. All you need to do is click on the Parts or the Service tabs to find what you need.
How Can I Check My Own Battery?
If you don't have time to stop in our Service Department or if you are unable to reach us, you can check your battery on your own with a few simple steps. If your car takes longer than a few seconds to start up, it may mean the voltage is too high or low. All you need to do is get your hands on a multimeter. If the voltage reads lower than 12.4 volts, it is definitely in need of a charge. When it's above 12.9 volts, you actually have excessive voltage. We recommend that you make a point to check the battery more often during the wintertime as the cold can drain it quicker.
At Acura of Troy, let us show you how to check your car battery near Novi, MI. While you're here, let us serve you with any other maintenance needs your vehicle may have. We are located at 1828 Maplelawn Drive in Troy, MI.
Service Hours
800-721-9610
| | |
| --- | --- |
| Monday | 8:00 am - 6:00 pm |
| Tuesday | 8:00 am - 6:00 pm |
| Wednesday | 8:00 am - 6:00 pm |
| Thursday | 8:00 am - 6:00 pm |
| Friday | 8:00 am - 6:00 pm |
| Saturday | Closed |
| Sunday | Closed |
Testimonials
For you next vehicle go and see Kim!
5-24-2019
Polite, kept you informed!
5-14-2019
Very pleased with my service at this dealership!
5-11-2019
I cannot recommend the service at this dealership more!
4-15-2019
Overall great dealership!
4-6-2019
Best Customer Experience!
3-2-2019
Very friendly and professional!
2-23-2019
ACURA---TASTIC!
2-23-2019
Great Service!
1-5-2019
Great Service
12-28-2018
Happy Customer
12-5-2018
5 Star Review
5-25-2018
Luxury Car Experiance
4-19-2018
Highly Recommend
3-16-2018
Super Friendly
12-29-2017
Helpful Salesman
2-18-2017
Great Service Department
1-19-2017
Friendly staff
1-17-2017
Honest and Professional
1-6-2017
All around great experience
11-8-2016
Read More